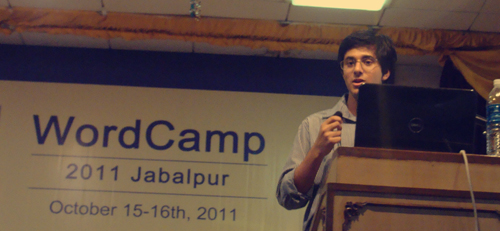 The Talk
My talk was focused in general on the basics of Theme Development in WordPress. I went on to cover aspects like Child Themes and why they are so good.
Quotes
We are the architects of the Web, and this is our playground.
People say Web Design is not coding, I call that bullshit.
We design the web by coding.
The Slides
My slides are not now available on Speaker Deck as I made them using deck.js reveal.js
You can also get the slides from my Github Repo.